TERRE SAUVAGE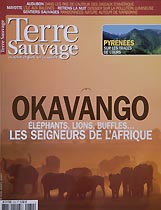 TERRE SAUVAGE , August 2007 issue.
The famous french Wildlife Magazine is featuring a big portfolio about my work in the Okavango Delta in Botswana. This is the main feature (cover story).
Plus, you will find 4 special pages about my exceptionnal series of the famous Spotted Hyeana Fighting against a Pack of 20 African Wild Dogs.... The Dogs won their revange !
One photo of the series was Hightly Commended by the famous BBC Wildlife Photographer of the Year 2006, Mammal cathegory...
---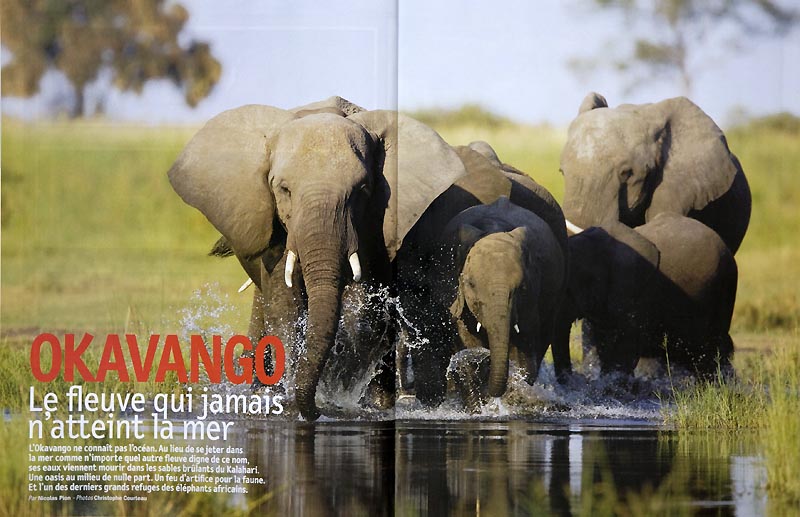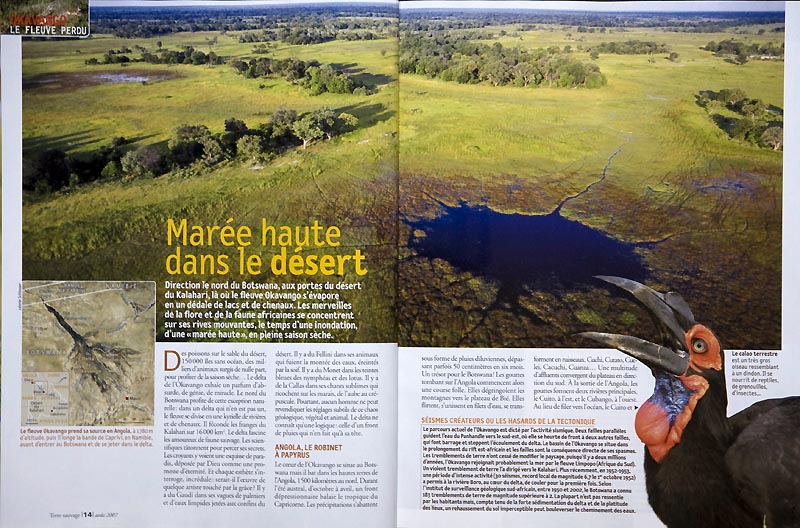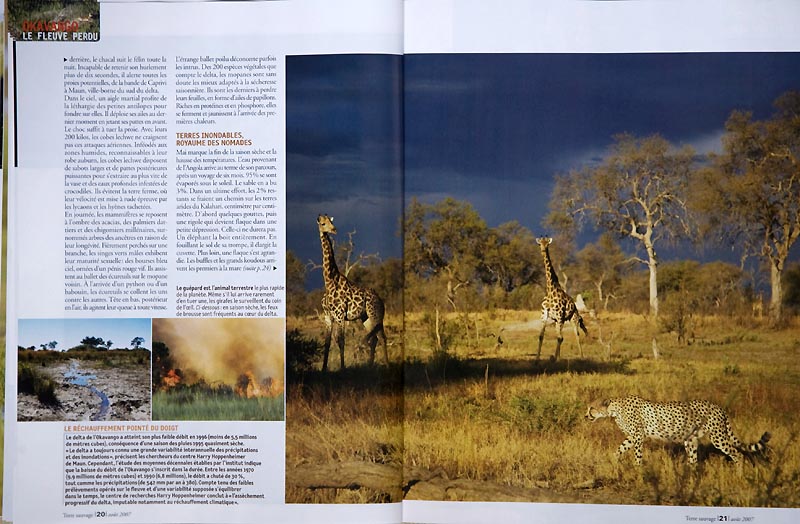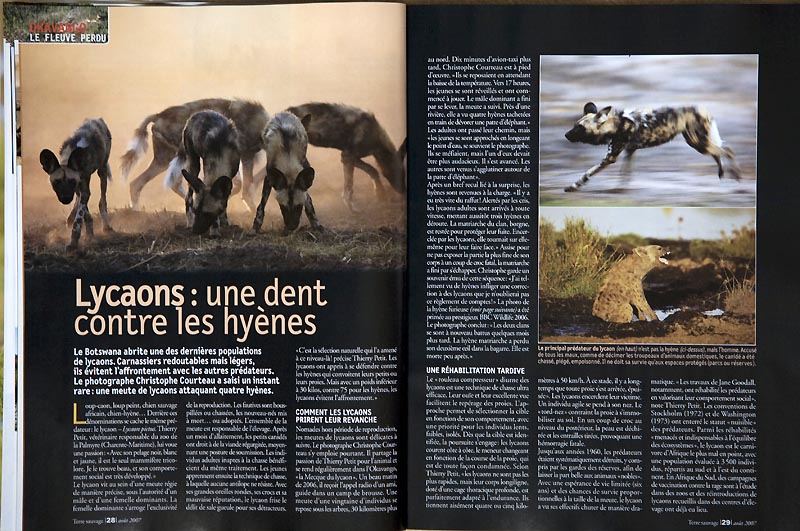 To come back to the Publications, please Scroll-up and clic on "Publications". Thank you.